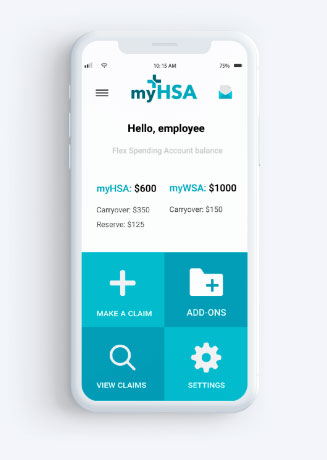 Tower Group HSA Program
Manage, Support and Build your Employee Health Benefits with our New Digital Platform
The Tower Group is pleased to offer our clients a New Employee Health Benefits program through our partner myHSA.
Whether you're looking for a sole benefit plan or a unique top-up to existing coverage, we can provide options to meet all company sizes.
Some of the core features of our platform include
Customize a Benefit Plan that fits your organization's needs and budget including working alongside a traditional insured benefit plan.
Process claims in real-time including approvals. Balances and reports will always accurately reflect benefit plan activities.
24/7 Live chat support run by real online support staff.
Add additional add-ons such as a Wellness spending account to reward and incentivize employees.
To learn more and sign-up - please visit our HSA Program page.